Meaning of affiliate marketing
Is to publish links and pictures of the products of the professional chef store or links to the entire store, and when the customer purchases and pays, a commission of 15% of the value of the customer's purchases is calculated without VAT.
Anyone from anywhere around the world can work in this system
All you have to do is send an email to / support@Shark.sa
Include your full name, mobile number, and e-mail
One of our team members will contact you and send you an email that includes the method of work, pictures and files that you need in the marketing process, and also your marketing link will be sent as shown in the image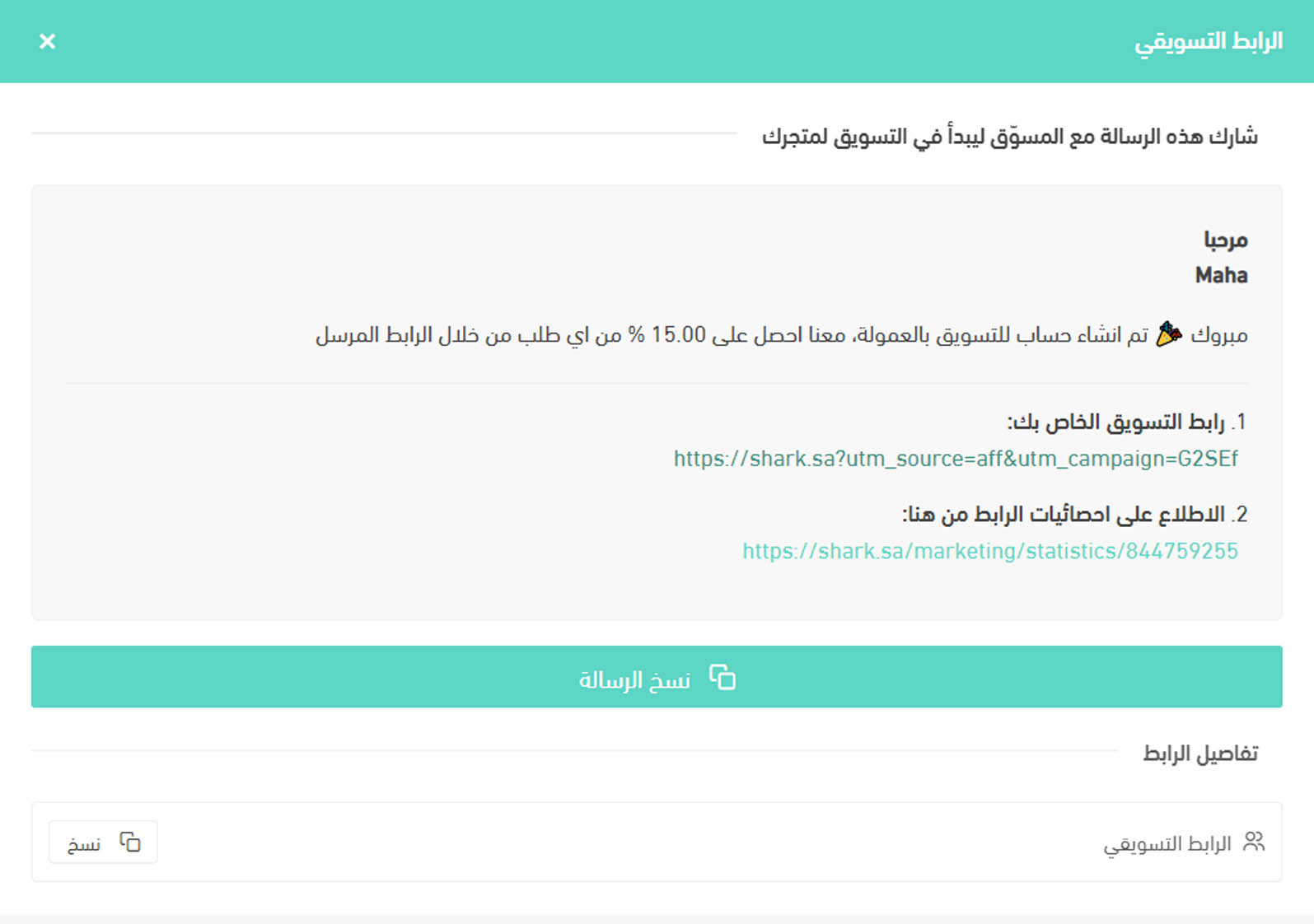 Picture (1)
Then // the work begins
You will copy your link and start publishing it on your social networking sites, on WhatsApp groups, your personal blog, or sending it to your friends and family, or any marketing method that you see fit, using pictures, advertising banners and other files sent by our team,
take profit //
When the customer completes a successful purchase via the link sent to him, the amount of your commission will be calculated directly in your balance, which you can view constantly by clicking on

(View link statistics)

found in picture No. (1)
The following report will appear to you: Picture No. (2)
Frequencies of Use: The number of times your link has been purchased by customers
Total profit: it is your profit during a certain period of time that you select from the options according to the period (daily - weekly - monthly - yearly)
Total Sales: It is the total amount of successful purchases through you, on which your profit percentage is calculated.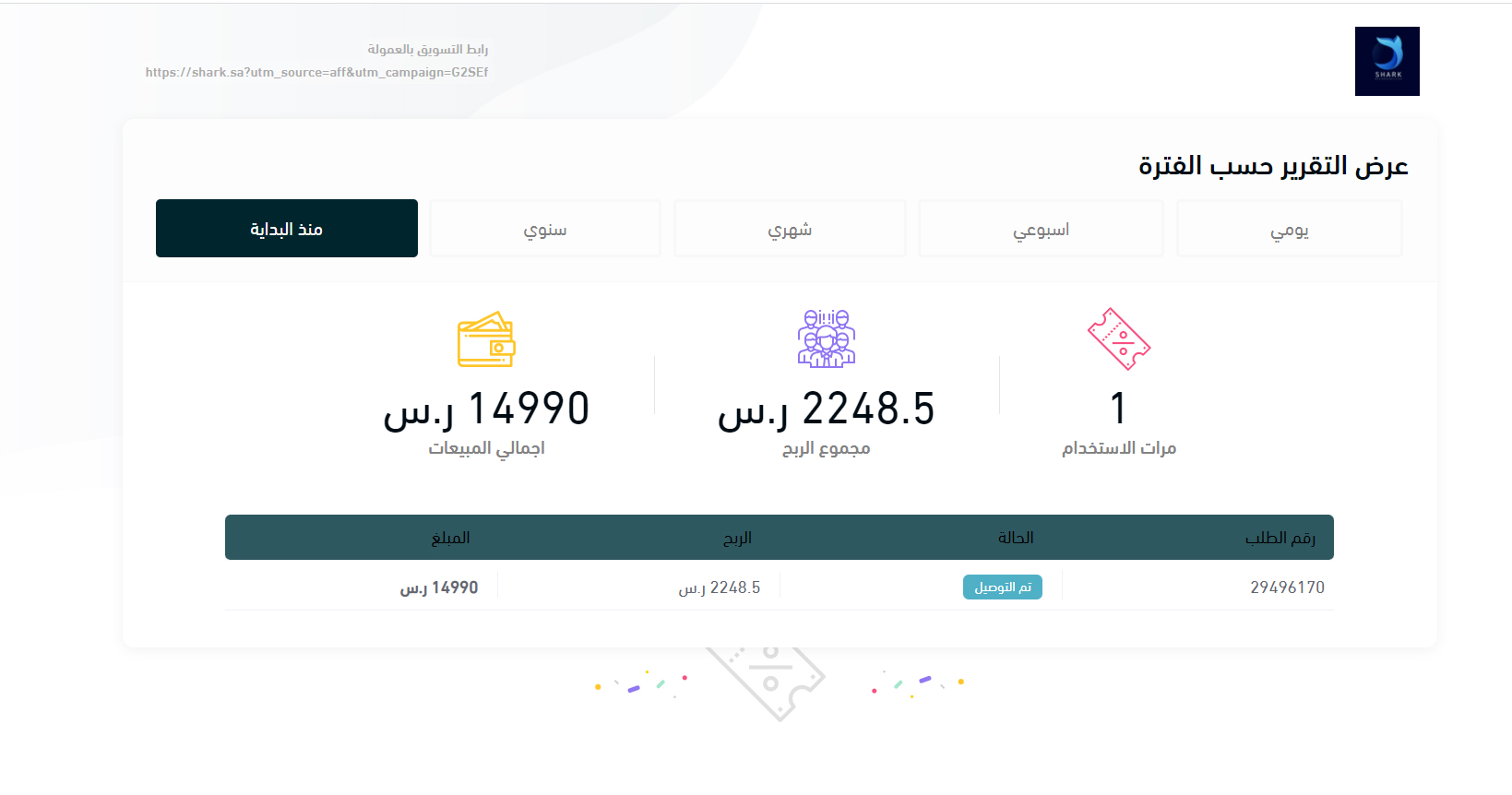 Picture (2)
Money transfer
Your profits are transferred to your bank account at the end of each calendar month in case the amount of your profits is more than 100 Saudi riyals
If you have any questions, we are at your service, register your question and we will respond to you as soon as possible
Or contact us via email // support@shark.sa
Or by WhatsApp on the number // 0577635258